Chichen Itza: Archeological Site is one of the largest in Mexico, it's actually two cities: one that was ruled by the Mayas, the other a Toltec-Mayan city.

Caves of Balankanche: Visitors are led through narrow passage ways to beautiful grotto of underground pools. These pools were a sacred source of fresh water and an important place of worship for the Mayas and Toltec civilizations.


Eco Caribe Turtle Hatchery The hatchery is a breeding center to hundreds of these turtles from infants to adults. Visitors will learn the sea turtles of Cancun are an important symbol of Mexican identity. See the turtle pens, an indoor aquarium and a gift shop.

Sian Ka'an Biosphere Reserve: Sian Ka'an is a million acres nature reserve, made up of one-third wetlands, one-third tropical forest and one-third marine systems. The reserve maintains ecological diversity and provides the native population with agricultural and ecological opportunities.

Cancun Palace Resorts are pleased to offer upto $1500 vacation dollars for your indulgences. Book 5 nights or longer and receive vacation dollars for a maximum value of $1,500 per room/per stay. Book 3 or 4 nights and receive vacation dollars for a maximum value of $750.00 per room/per stay.

Use for upgrades, shore excusions and resort pampering.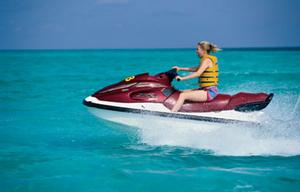 Water Sports:
Cancun and Cozumel are a mecca for divers, snorkelers and water sports enthusiasts. The area's warm, transparent waters are home to coral beds, reefs and a wide variety of undersea life.

Golf:
The Golf Courses at the Moon Palace and Playacar are All- inclusive, That means all your food and beverages are included in the green fees. Our beverage cart is stocked with sandwiches, chips, water, soft drinks and beer.


Shopping: Its status as a duty-free port, combined with an abundance of Yucatecan creations and shopping malls makes Cancun a shopper's paradise. Most shopping is located near the major resorts and offer café-style dining, art galleries, bars, arcades, movie theaters and more.

Nightlife: Once the sun sets, Cancun switches into high gear! splashy discos dominate the scene, and most resorts offer live music, ranging from reggae, to salsa, to traditional Mexican "Folklorico" music.

Dining: From continental dining, to fresh seafood and shellfish, to traditional Mayan cuisine, Cancun offers a truly dazzling assortment of dining options. There are over 400 restaurants, with settings ranging from fast food and casual bistros to elegant, themed surroundings. Perfect for any vacation, Cancun is ideal for couples, singles and families.

What better place to celebrate a special event such as a Birthday, Honeymoon or Anniversary than at a
Cancun Palace Resort..... where you'll be treated like Royalty.